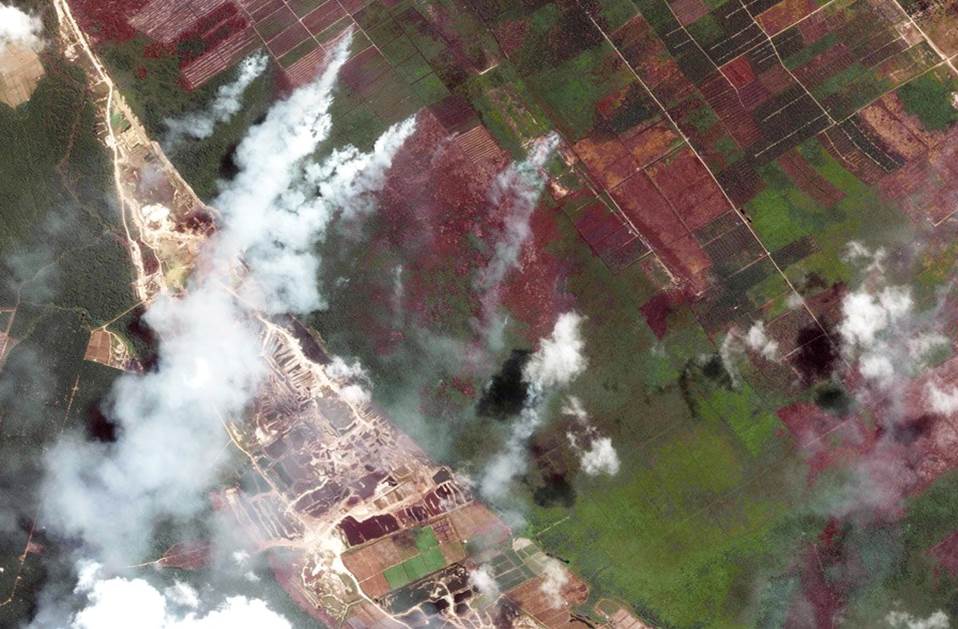 Tomnod platform harnesses the power of the crowd to fight Indonesian fires
By Rachael Petersen Ultra-high resolution satellite imagery is helping us see the world more clearly than ever before. And now, thanks to Digital Globe, anyone can go online and help Global Forest Watch use those images to identify fires threatening landscapes and lives in Southeast Asia. Each year, forest and land fires rage across Indonesia, producing a toxic haze that threatens human health, the economy and the environment. The use of fire to clear land is illegal, except for smallholder farmer with less than two hectares. Still, fire is used to clear vast plantation areas year after year, or in conflict between communities and large companies, despite the devastating impacts of the fires on human health. The Indonesian government is taking direct action by monitoring fires from a "situation room" and prosecuting individuals suspected to have started fires; meanwhile, neighboring Singapore has responded to the crisis by passing the Transboundary Haze Pollution Act, allowing them to impose fines on Singapore-based companies who pollute the air with illegal fires. But efforts to stop the fires have been hampered by a lack of understanding of who is responsible for setting fires. New ultra-high resolution satellite imagery from DigitalGlobe can help determine the exact location of fire activity, what type of land burned and how much, and signal who may be responsible. And we need your help identifying areas of current and previous burning.
Global Forest Watch Fires
A new crowdsourcing campaign allows users to rapidly review ultra-high resolution satellite images from Digital Globe and raise the alarm when they spot active fires and illegal burns. This is possible through Tomnod, a crowdsourcing platform that enables everyone to view Digital Globe imagery and classify objects in those images for a variety of causes. The new Global Forest Watch Tomnod campaign asks users to review the images of fire-prone areas in Indonesia, mark areas where they spot active fires, and indicate areas that show signs of recent burning.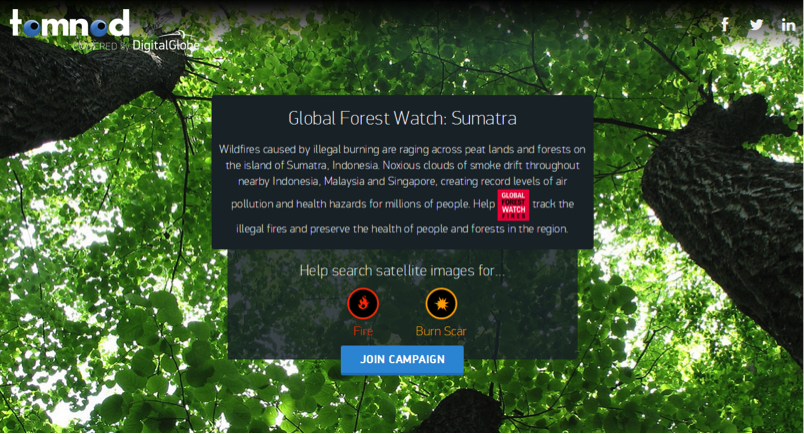 Imagery of of burn scars (black) and user-submitted markers (yellow).
The information collected through Tomnod will be provided to national and local governments in Southeast Asia to investigate causes of illegal fires and potentially to prosecute companies and individuals who have used fire to clear vast land areas. It will also be provided to the public via the groundbreaking Global Forest Watch Fires (GFW Fires) platform, launched recently by the World Resources Institute and partners to combat forest and bush fires in Indonesia. The platform combines real-time satellite data on active fires, information on land use, land cover and air quality data to shed light on when and where fires occur, and who may be responsible.The crowdsourced information will increase the accuracy and completeness of data presented on the GFW Fires platform.
Help fight fires – participate today
Contributing to the Tomnod campaign is easy- you can start tagging images in a matter of minutes. First, visit the page at Tomnod.com. After a brief tutorial, you'll see a recent satellite image  at 50-centimeter (around 20-inch) resolution of a location in Riau Province on the island of Sumatra, Indonesia. Currently, the platform includes imagery from Riau Province– an area with historically high rates of forest fires and the highest rate of deforestation in Indonesia. The exact location of each image is  unidentified in order to reduce bias. The imagery on the site has been specially processed to highlight impacts from fires. In color images, red areas indicated healthy vegetation. Black areas indicate burn scars. Some black and white images are also included on the platform.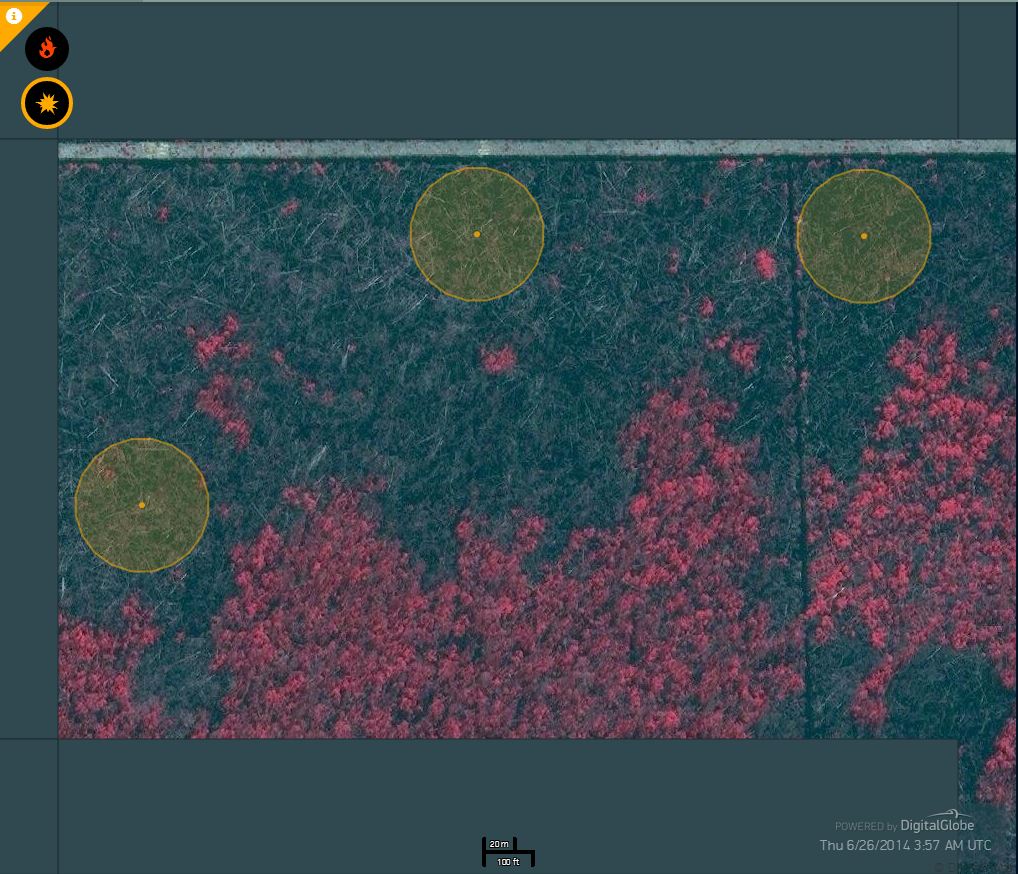 Imagery of of burn scars (black) and user-submitted markers (yellow).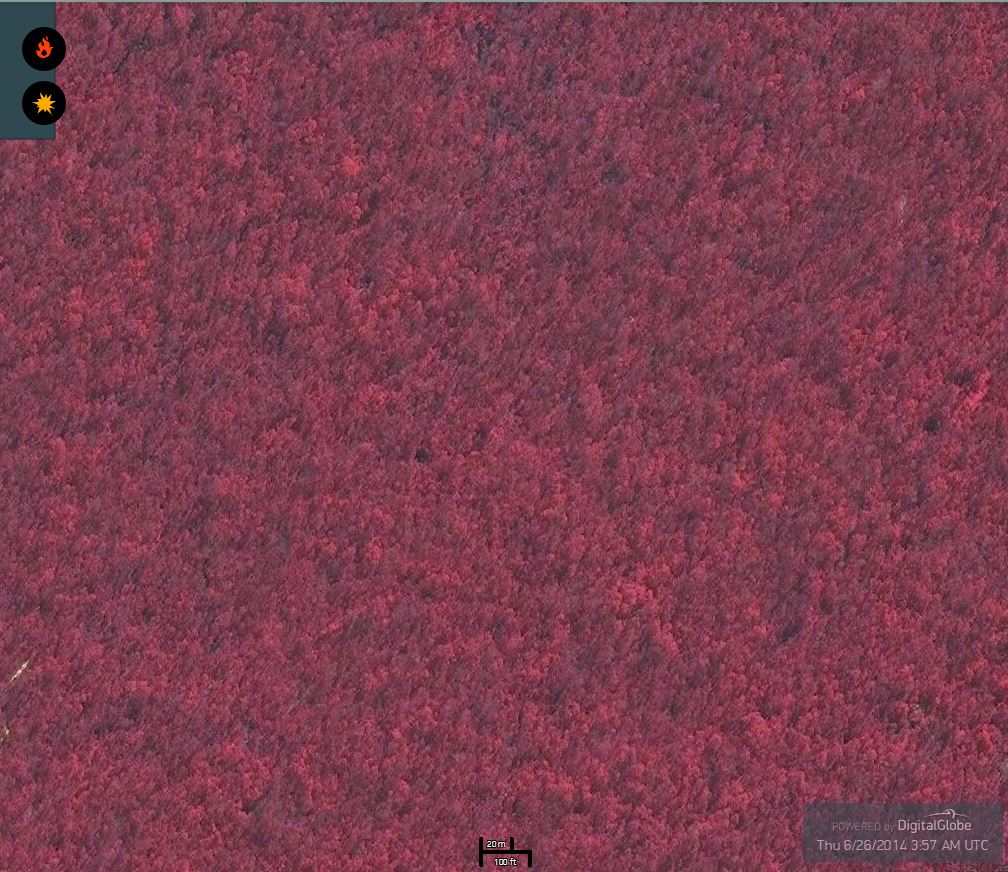 Imagery of healthy forest (red).
You may also encounter active fires, which show characteristic smoke plumes. If your image shows an active fire, tag it by clicking the "active fire" button.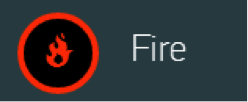 Or, if you spot black burn scars, click the "burn scar" button to begin tagging these areas. Tag the approximate center of burn scars.

Tomnod also shows how many other people "agreed" with your tag. The platform relies on an advanced algorithm to determine the most accurate crowdsourced contributions. Sometimes your image may not show signs of any current or previous burning. Once you're finished tagging, click an arrow to move onto the next scene and keep tagging!
Harnessing the power of the crowd
By tagging fires and burn scars on Tomnod, you can join the effort to  provide high-quality information on fires to on-the-ground officials and NGOs who can take action. Information provided by the crowd through the Tomnod campaign will soon be featured on the GFW Fires platform in order to spur improved response to fires, hold responsible parties accountable, and prevent future illegal burning. The Tomnod campaign will run through the end of September. Log on now and help fight fires!